The
Erica Diamond
Life and Career Coaching Experience 
A balanced life doesn't happen overnight. Erica Diamond empowers busy women to prioritize self-care and thrive by teaching them how to master their mindset, time, energy, and well-being.
Book your free 15-Minute connection call with Erica
The purpose of this call is to see if we're a good fit to work together.
BOOK CONNECTION CALL
"Erica shows genuine interest in my life and her insights and direction are always on target. I feel very supported and championed in the attainment of my goals. She is a valuable resource to me and has helped me prioritize what was important in my life and professionally. As a result, my business is expanding, I feel energized and more motivated than ever before!"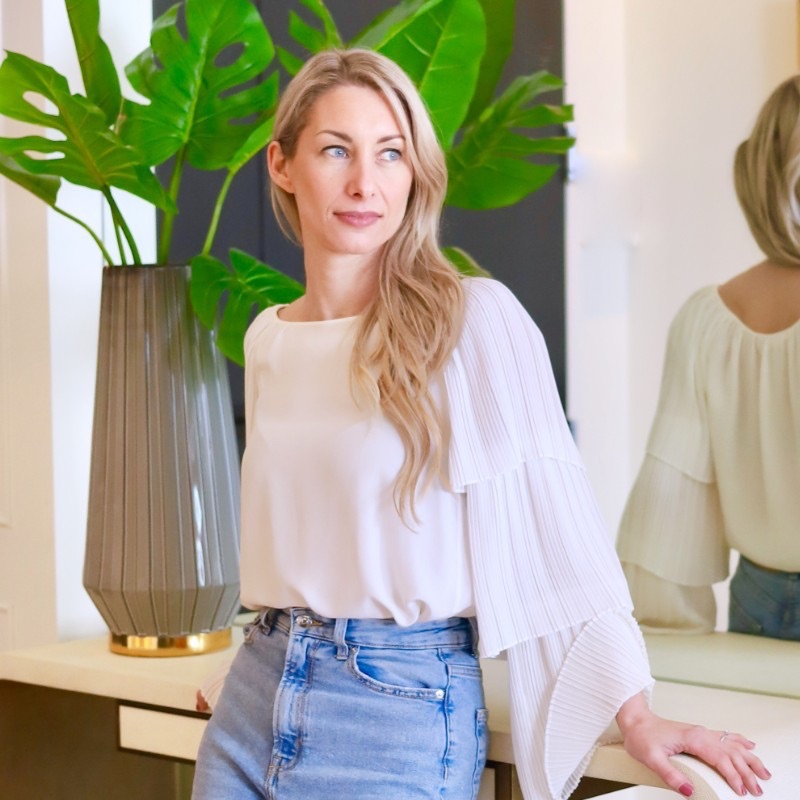 Kimberly Watt, Principal Designer, Owner
Erica will work with you one-on-one to create the life and/or career of your dreams. Some women just need one hour to get them on their way. Others require more consistent coaching. Erica's innate and natural ability to see the issues at hand, and come up with quick solutions and strategies has made her a sought after speaker and coach. You will leave with homework, and tips to incorporate into your life immediately.
IS THIS YOU?
* Are you currently stuck, blocked or on the fence in your life?
* Are you walking around feeling unmotivated or overwhelmed in your days?
* Looking to set personal or professional goals over the next year?
* Looking to change or transition careers?
* Are you looking for effective strategies to reclaim your time and energy?
* Are you looking to implement a daily self-care regime for more joy and abundance?
* Do you often try and make plans and set goals for yourself but those plans always seem to fizzle out and fall by the wayside?
* Want to learn how to effectively and purposefully balance life and career in harmony?
Well then, you've come to the right place, my friend! The good news is, there are some options for you below.
Just a few topics that we can explore include:
* Building a more nourishing life
* Building a realistic self-care routine in a busy life
* Goal setting
* Career change
* Navigating change
* Life purpose
* Restoring your time and energy
* Self-care strategies
* Effective time-management skills and strategies
* Strategies to create an abundance mindset for overall well-being
* Creating a stress management toolbox for more calm and clarity in your life
* Creating an action plan to manifest your goals and dreams
* Getting unstuck in your life and career
Erica Diamond's expertise include (but are not limited to):
* Wellness Coaching
* Personal Development Coaching
* Career Coaching
* Self-Care Coaching
* Stress Management
* Strategic Decision Making
* Goal setting
* Burnout Prevention
* Personal Branding
* Social Media Marketing
* Influencer Marketing
* Online Monetization
* Relationship Building and Networking Skills & Techniques
* Leadership and Team Building
"
Coaching with Erica gave me clarity on what my next step was and how to make it happen. She is clear, fast, and no nonsense. If you're ready to take your life and business to the next level, Erica will guide you there. She sees the big picture and all the little pieces it takes to make that picture come alive. Working with Erica is one of the greatest gifts I gave myself! She is both supportive and strategic at the same time.
Dr. Tiffany Werbin
"I learned to refocus my mindset and prioritize my own self-care. I have set and stuck to my non-negotiables, my exercise routine, created my daily/monthly/to-do task-managing systems and finally put my finances in order. Most impressively, I have learned to create time-management boundaries, both in my personal and my professional life, feeling strong, renewed, and empowered."
Dr. Shuaa Basalom
"Taking Erica's course changed my life. I feel more empowered, supported, and more energetic. I was finally able to commit to a yoga practice in my weekly schedule! Erica Diamond is a very professional and kind teacher! I recommend learning from Erica if you're ready to make positive and long-term transformational changes."
Geeta Suchak
"Erica's teaching style of utilizing both left and right brain (very structured, yet creative, visual and fun) is easy for anyone to follow. Specifically I have learned how important it is to create my non-negotiables and schedule them into my agenda versus adding them onto a To-Do-List. Erica teaches how to create balance and harmony when it comes to scheduling time for work, friends and family. I have learned how to listen to my body and slow down to speed up."